153 Project works in the US & Liberia showing God's love to the poor in practical ways.
May 2015 Report
153 Project Columbia: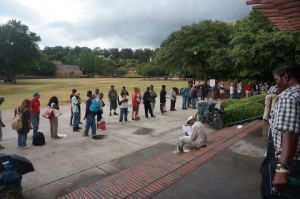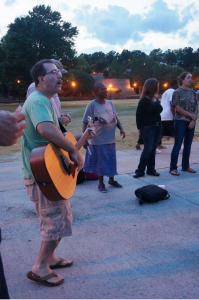 153 Project Columbia continues to serve the poor in downtown Columbia, uniting churches and denominations in the name of Jesus. The weekly meal occurs every Wednesday night. The homeless community is served through a meal, worship, a message and prayer.
CBCMI
Liberia: The 153 Project continues to support CBCMI in Liberia. While many in the TMCI family support Philip and Gloria Boimah and their ministry, 153 Project provides funds for monthly operating expenses, food for the orphans, agricultural projects, and vehicle maintenance. The medical clinic is still slowly in the works as the Lord provides the funds. More progress in May on the Medical Clinic: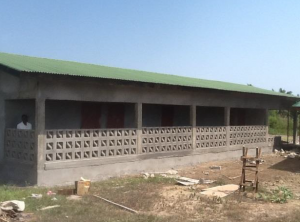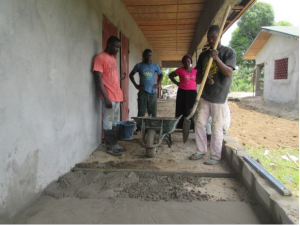 153 Project: LiFT Bakersfield
LiFT (Living in Fellowship Together) seeks "to fulfill the biblical mandate to love and serve the lost and broken in the name of our Lord and Savior Jesus Christ." Every Tuesday night LiFT provides a warm meal for hundreds of homeless and poor families in Oildale, California. LiFT also serves the community with a homework club that meets Tuesdays and Thursdays, showers and clothing, Bible studies, and prayer. Each ministry continued their regular weekly events in May. The Lord has blessed and expanded the LiFT ministry so much that they are in the process of establishing themselves independently as a part of the TMCI family. It has been an honor and privilege to walk with them and support them during over the last two years.
Specific Prayer Requests:
Ministry
~Continue to pray for the Lord to continue his provision for 153 Project Columbia. Also pray for the homeless in Columbia during the heat and humidity.
~Pray for additional donors as we try to complete some large scale projects in Liberia and increase funding in Columbia.
~ Pray for wisdom and timing for funding the rest of the medical clinic. Pray for staffing and supplies for the medical clinic as the time is rapidly approaching. Pray for wisdom in how to do this too.
~Pray for LiFT to continue to grow and be blessed. Pray for the Lord's favor in Oildale and that the community will see the light of Christ break the chains of poverty, drug abuse, and illiteracy.
Personal
~Our two oldest sons will be moving out at the end of the summer. Josiah will be pursuing career opportunities and Isaiah will be attending Texas A&M University. Please pray that the Lord will guard their hearts and minds and draw them closer to Himself. Pray for Mark and I as we transition and for our youngest, Caleb, who is sad about having his brothers go.