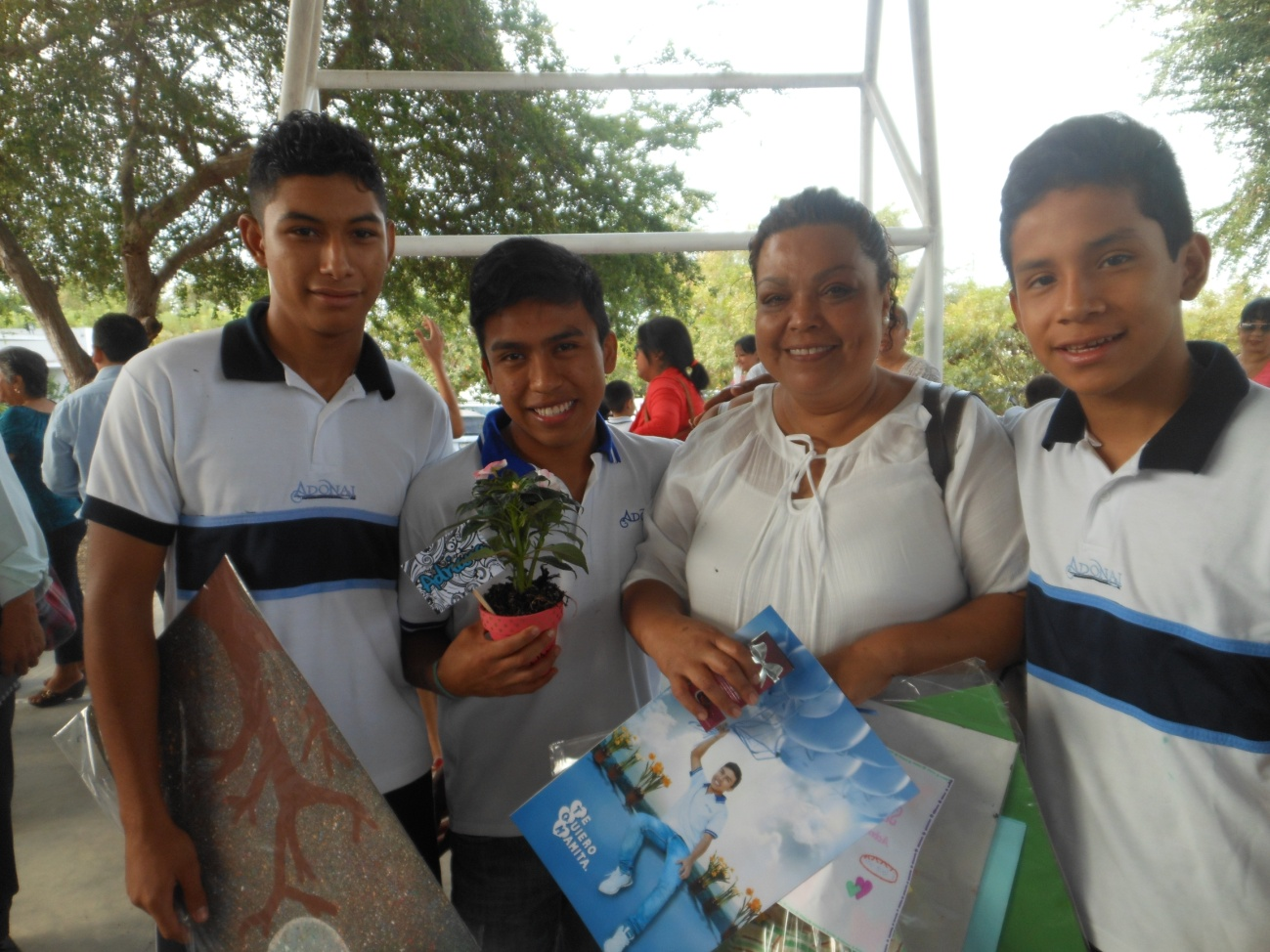 Several of our boys (with Adriana –see photo) are in the top 5 in their class. They often receive awards for grades and conduct. We are so proud of all their work.
Youth Camp 2016
Every year Grupo Amor puts on several conferences and camps for the youth. The young adults are put a lot of time and energy in creating events that cause our young people to grow spiritually.
Hundreds of young people came to the conference and received solid biblical teaching. It challenged our young people to know Christ deeper and share him more often, which pretty much is the mission for all of us.  We are in trouble when the focus of the church shifts from knowing and sharing Christ. With the complexity of our culture and the push to be politically correct and all-inclusive, it is nice to know the simplicity of the Gospel still holds true. Often we are more concerned about our busy schedules and the feeling other, and we must be remind of our purpose as Christians, " to know and make known Lord Jesus Christ".
Dia Del Ninos: Day of the Children.
This year the FORD dealership put on a huge fiesta (party) for all the children from our orphanages. This day is a special day to thank children for being children. They had cakes, games, clowns and entertainment for all our orphans.  No expense was spared. It is nice to see secular business pull together and help support the Children's home. They cooked hundreds of hamburgers, hung several piñatas full of candy, which the children could not wait to bust, and gave away many nice presents. The party was a huge success.
Mother's Day is a huge day in Mexico, and it always falls on May 10th.  The mothers in Mexico work so hard all year round that on their special day the world stops spinning for 24 hours.  All the business close, all work stops and everyone returns home to honor their Mothers. Adriana was showered with gifts from all the boys, and the day prior the school had a special program for mothers.
Troy and Imelda Guild