SUCCESS! Our new DONATION and support page is active. As we are implementing our new record keeping system you have prayed for us and THANK YOU, we are continuing to progress and succeed.
CRITICAL UPDATE: Do not use past links to donate.
While we do still get those, the OLD links do not automatically record in your account. So please use the new links on the regular donation page on our site.
Here is a snapshot of what you should see on the page when you go to the link to make your monthly support and other donations: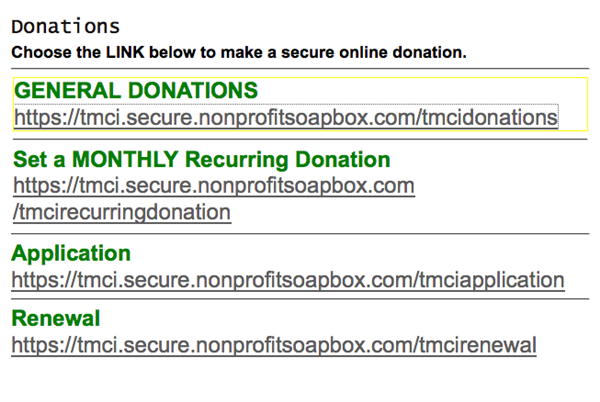 Thank you and God bless you!
The TMCI Staff