Releasing the Divine Healer Within
by Dennis & Dr. Jen Clark
Dear Bishop,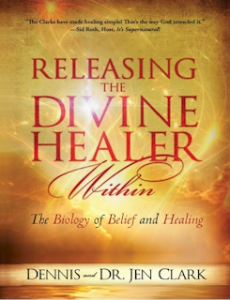 Dennis and Dr. Jen will be on Sid Roth next week talking about their New Book-
Releasing the Divine Healer Within, Dennis and Dr. Jen Clark give a step-by-step guide on releasing the healing power of Jesus within you! Even children are getting healed through their teaching. The Clarks say you were not designed to live with pain, sickness or emotional torment. They combine both science and the supernatural to bring you fresh revelation on tapping into the power of the Divine Healer within!
"If we can yield to Jesus the forgiver, I reasoned that Jesus in me is also the healer."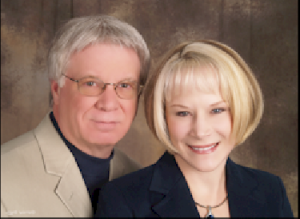 Dennis and Dr. Jen's interview on "It's Supernatural" will air the week of October 19th – October 25th , 2015 on the following networks: Sky Angel, DayStar, Church Channel, GEB, GodTV, Impact Network, TLNNET, WHT, WORD.
Canada: HOPE TV. Daystar Canada
Dennis and Dr. Jen's interview will also air on
TBN on the following dates:
Tuesday, October 20th, 2015at 11:30 a.m. Eastern time/8:30 a.m. Pacific time and Friday, October 23rd, 2015 at 7:00 p.m. Eastern time/4:00 p.m. Pacific time
TEAM Embassy Online School is NOW open for enrollment of new students!
We are excited to announce our opening of the TEAM Embassy online school!
Several Courses are available now at a low introductory rate.
Courses include rich content and many hours of awesome video teachings.
Topics Include:
Module One, Two, Three, and Four

Intimate Prayer

The 60 Day Emotional Healing Challenge

Self-deliverance

Co-dependency

And Much Much More!!
T.E.A.M. Embassy equips believers to live in the Spirit by giving them the how-to tools to effectively deal with their own wounds quickly and completely, tap into the fruit of the Spirit in everyday life, and do self-deliverance.
Full Stature Ministries, Dennis & Dr. Jen Clark,
1021 Maxwell Mill Rd, Unit C, Fort Mill, SC 29708